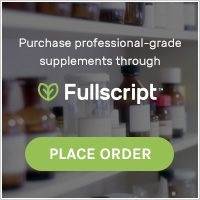 Healthy Weighs Wellness Center provides a variety of nutrition, health, and wellness services. These services include: Nutritional Assessment and Counseling, Functional Medicine, Gentle and Traditional Chiropractic care, Health Coaching, Meridian Autonomic Testing (MAT), Custom Orthotics, DOT/CDL Physicals, Massage Therapy, Acupuncture, Facial Rejuvenation, Human Performance Programs, Spa Services (Facials and Waxing), Personal Training, Energy Medicine, Medical Reiki, Reiki, Yoga, Meditation, Hypnosis and Guided Imagery.
You will love our Healthy Weighs Wellness Center family of practitioners. Our patients always say that they feel like they are part of our family in our warm and friendly facility. You will leave feeling loved, refreshed, energized, and ready to make the changes that you need to improve your overall health. Dr. Brian works very closely with Dr. Julie and the rest of their wellness team to provide an integrative approach to a patient's care. Through a combination of holistic wellness services, the mission at Healthy Weighs Wellness Center is to maximize a patient's overall well-being.
Health and Happiness,
Dr. Julie and Dr. Brian Conner and Staff
Dr. Julie Conner, R.D., C.D.N., M.P.H., Ph.D., B.C.H.N, IFM-CP  and  Dr. Brian Conner, D.C., C.K.T.P.,C.N.S.,C.D.N.